Activities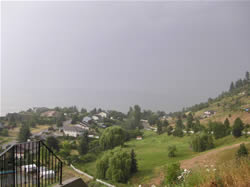 We have an abundance of outside recreational activites in the North Okanagan. This truly is beautiful British Columbia.
Our famous summer weather and our magnificent lakes make the Okanagan a popular summer destination. Enjoy suntanning, swimming, boating and waterskiing. Enjoy golfing in paradise, Predator Ridge, a world class golf course is only 20 min away. Within a 30 mile radius, there are 15 or more challenging and meticulously groomed golf courses.
For those who enjoy a good workout, there are many challenging backcountry hiking or cycling trails in our parks. Very scenic walking, cycling or hiking trails are right outside your door.
Rich farmland is nestled between rolling forested hills providing plenty of nice country side roads to wander for a quiet drive.
It is a winter wonderland. Ski downhill or crosscountry 25 min away at Silverstar Mountain Ski Resort or Sovereign Lakes Cross Country Ski Area. Silver Star Mountain Ski Resort is very popular with skiiers and boarders of all levels. Sovereign Lake Cross Country Ski Area offers over 40 km of well groomed trails. The North Okanagan has lots of dry powder snow and our mild temperatures make for superb conditions. Go tobogganing or tubing with your children. Skate on an outdoor pond or go for a wild snowmobile ride.
For further info on things to do visit the Tourism Greater Vernon website.